EPIC LIMITLESS General Purpose Signmakers Tape| D/S Foam Tape - Black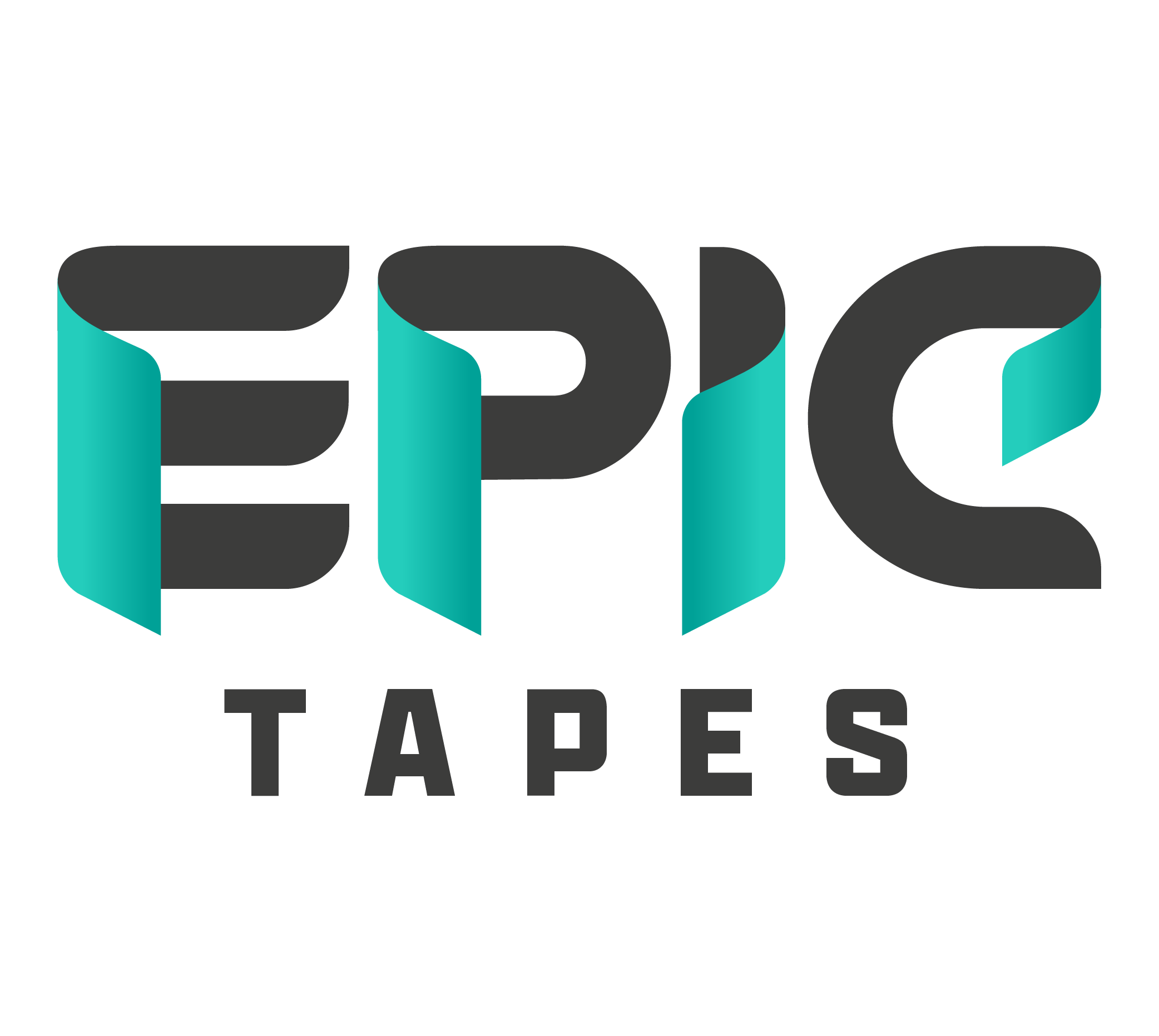 by Signgeer
Leading performance double sided PE (polyethylene) flexible foam tape, black in colour with an acrylic adhesive. Perfect for a wide range of everyday sign making jobs.
Offers the ideal solution for bonding standard, as well as difficult and dissimilar substrates as well as offering excellent sealing, damping and vibration absorption capabilities to ensure joints remain secure, even in critical and exacting applications.
Adheres a wide range of materials including metals, ceramics, woods, many plastics including PVC foam and painted, lacquered or powder coated finishes. 
Suitable for interior and exterior use, this tape has a high initial tack and a high shear resistance, making it great for a vast range of applications including internal & external signage and maintenance jobs to name a few. 
Please see the downloads section for help on how to apply EPIC tapes.
0.8mm thick.
Sold in 50 metre rolls.
Available in 7mm, 12mm, 15mm and 24mm wide.
- Resistant to solvents, temperature extremes and UV light
- Ideal for bonding smooth and uneven (difficult to bond, dissimilar) surfaces
- Excellent to seal, dampen and absorb vibration - bonded joints remain permanently secure
- High initial tack
- Superior bonding - holding performance significantly higher than typical pressure sensitive tapes
- Interior and exterior use
- Sticks metals, ceramics, woods, many plastics including PVC foam and painted, lacquered or powder coated finishes and more
- Temperature range -40C - +120C, minimum application temperature +10C
- Black
0.8mm thick
50m roll
Available in 7mm, 12mm, 15mm and 24mm wide
Product Codes & Price Breaks
| Stockcode | Description | Qty | Cost |
| --- | --- | --- | --- |
| GP7 | EPIC LIMITLESS | D/S Foam Tape Black - 7mm | 1+ | £7.60 |
| | | 3+ | £6.46 |
| GP12 | EPIC LIMITLESS | D/S Foam Tape Black - 12mm | 1+ | £11.80 |
| | | 3+ | £10.62 |
| GP15 | EPIC LIMITLESS | D/S Foam Tape Black - 15mm | 1+ | £15.30 |
| | | 3+ | £13.77 |
| GP24 | EPIC LIMITLESS | D/S Foam Tape Black - 24mm | 1+ | £19.95 |
| | | 3+ | £17.95 |
| MINIGP | EPIC LIMITLESS | D/S Foam Tape Black - 24mm x 10m (Mini Roll) | 1+ | £7.95 |
| Icon | Label | Description | Type | Size | Download |
| --- | --- | --- | --- | --- | --- |
| | How to Guide - How to Apply 3M VHB & EPIC Tapes | | pdf | 1.7 MB | Download |